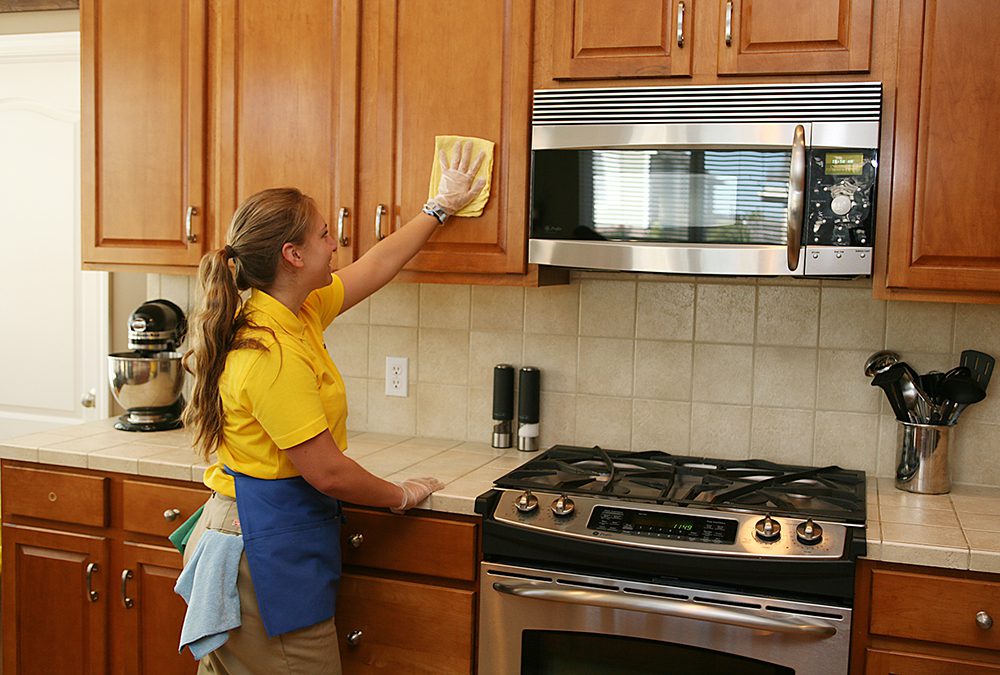 Weekly Kitchen cleaning tips
Kitchen is the part of home which is mostly used in home. You do all sorts of cooking in your kitchen. So to prepare hygienic food to your family it is important to do proper cleaning of your kitchen. If your home is clean but your kitchen is not properly clean then it will ruin your image, so you must keep your kitchen clean. It is good gesture that you are cleaning your kitchen on daily basis. But weekly cleaning of kitchen is also required to keep your kitchen in excellent condition. So if you don't have idea about how to clean your kitchen then you should read this article. Here is complete guide for you by which you can clean your kitchen properly.
Empty your cabinets:
First of all, you should empty the cabinets of your kitchen and then you clean them properly. You should clean them with dry cloth first and then you should clean them with wet cloth. Then you should clean all of your utensils. If these are full of dust then it will be better if you will wash these utensils. When these cabinets will become dry then you should put all of these utensils in cabinets.
Clean the exhaust of your kitchen:
Then you should clean the exhaust of your kitchen. If it is detachable then you should remove it from the wall and then you should properly clean it.
Clean your fridge:
Fridge is the most used part of your kitchen. You should clean your fridge properly because if you will not do it properly then bacteria can easily produce on frozen food. You should empty your fridge and then wash the racks of your fridge then you should put fridge items in fridge when these rack will become dry.
Wash your skink with lemon:
Sink is the most used item in kitchen and with the passage of time the shine of kitchen sink may lose. So you can use lemon on weekly basis to retain the shine of your kitchen sink.
Clean your oven:
When we heat food in oven then different type of smell of food is produced in kitchen and there different drops of food may also scatter in oven. So you should clean it carefully.
Clean the floor with disinfectant:
If you have done all the work then you should clean the floor of kitchen with brush and then you should use mop on the floor. It will better if you will use disinfectant with it.